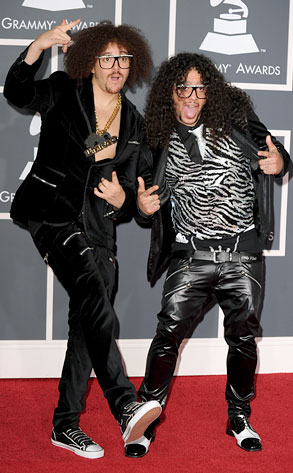 Steve Granitz/Getty Images
Breaking news: LMFAO is not done party rocking.
After the group's label confirmed to E! News that LMFAO—aka the duo made up of Redfoo and SkyBlu—are going on an indefinite hiatus, SkyBlu has spoken up to set the record straight.
"Well, you know, first of all, we're not breaking up. I know that for sure. We're family and stuff, so it's always love," he said to MTV news. "It's interesting because somebody will say one thing [and] it's just like high school, then all of a sudden [it's] 'They're breaking up. They're fighting.' It kind of gets blown out of proportion, so we're definitely not breaking up."