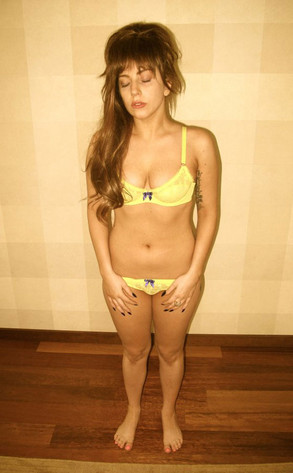 littlemonsters.com/Twitter
Lady Gaga knows that outer-beauty isn't everything.
On Tuesday, the 26-year-old pop star posted a revealing photo of herself wearing only a bra and underwear on LittleMonsters.com.
She tweeted to her fans to "join A BODY REVOLUTION," and captioned the somber photo of herself "Bulimia and anorexia since I was 15."
She also posted another lingerie shot of herself. "To inspire Bravery. and BREED some m$therf*cking COMPASSION," she wrote.