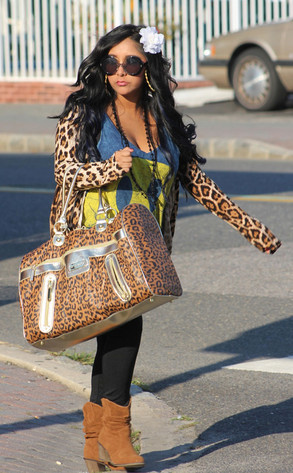 Nick Spaloss, PacificCoastNews.com
Some stars get handbags and song lyrics named after them.
Jersey Shore's Snooki? Her moniker could be headed all the way to city hall!
A New Jersey legislator has introduced a bill that would allow towns to have a tighter rein over reality shows shooting within their borders and determine whether producers should chip in to cover law-enforcement costs, according to published reports.
Oh, and he's also named his proposed bill after the pint-size star.