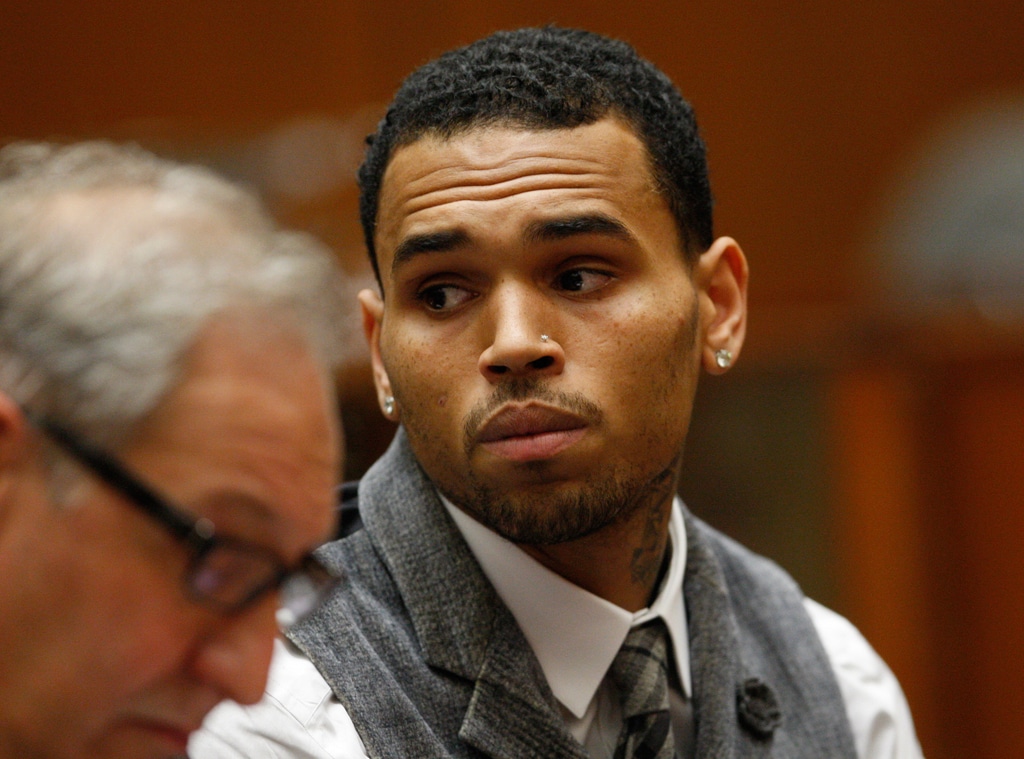 David McNew/Getty Images
A conservatively dressed Chris Brown, strutting a gray vest over a white button down shirt, arrived in court today alongside his attorney Mark Geragos for a probation hearing in Los Angeles. 
And although Breezy was looking good, it wasn't his wardrobe that the judge was worried about.
After meeting with his attorney and Deputy District Attorney Mary Murray in chambers for 20 minutes, Judge Patricia Schnegg concluded that she will not revoke Brown's probation after learning that the rapper had tested positive for marijuana because she had never imposed drug testing as a condition. Brown told the probation department in Virginia that he had a medical marijuana card and had ingested the drug in California.
"You are not only in the public eye but you are on probation to me," Schnegg told Brown. "You are on probation for five years and you still have a couple left. Your conduct is important."
However, there was still an issue. The D.A. wanted to Brown to verify in some way that he had actually completed his number of community service hours. Brown told the court for that he did his community service alone, for the most part, and "I didn't sign in." 
Schnegg ordered a probation-violation setting hearing for Nov. 1, and Brown must register with California probation within 72 hours and appear in court on that date. Deputy D.A. Murray says she will use that time to clarify the star's drug test and account of hours with Virginia probation.
Brown is still on probation for his domestic violence plea for hitting his then-girlfriend Rihanna at a pre-Grammy party in February 2009. The R&B singer later pleaded not guilty to the charge and was placed on five years' probation and ordered to complete 180 days of community labor and a year of domestic counseling sessions.
Earlier today, Rihanna tweeted her support, writing: "Praying for you baby, my best wishes are with you today! Remember that whatever God does in our lives, it is WELL DONE!!!"