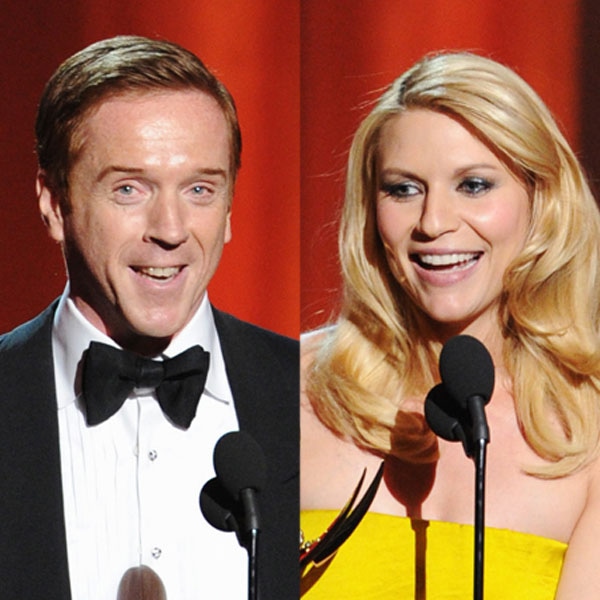 ABC/Todd Wawrychuk
Got any visions for the 2013 Emmys, oh wise ones? Will Mindy Kaling be the next Tina Fey and win everything?
—Hangman, Vermont, via Twitter
I sure do have some Emmy predictions for ya, particularly who might win big in comedy and drama. (I mean, those are the kinds of questions you want answered—not, like, Will Maggie Smith still be with us, right?)
According to people who follow Emmy and TV history, next year is gonna be a great year...if you happen to be a fan of existing ratings juggernauts with millions of fans.
First, let's talk about the host. I see no reason why Jimmy Kimmel won't put on the tux again next year. He wasn't a universal hit, but his reviews were largely positive—certainly better than, say, David Letterman at the Oscars, or the year when five reality hosts headed the Emmys.
Now for the trophy predictions.
As much as I would love to inform you that the reign of Modern Family is over—and if our comments section are any indication, there are plenty of people who would like another comedy—any other comedy—to get some Emmy love, I am afraid I have bad news.
"Modern Family has built up such a juggernaut that I don't think its going to have the same thing happen to it that happened to Mad Men," says TV historian Wesley Hyatt, speaking of the upset that the AMC drama suffered Sunday. "Emmy voters are pretty selective about newcomers they choose to enter the competition."
Take Girls, for example.
"Girls, for the most part, is just too racy for some of the older voters," Hyatt suspects. "And The Big Bang Theory may have been hurt recently by the fact that it's too popular."
That's right. This is an award that can suffer from too many people liking it. Now that is a harsh club to break into. And in the drama competition, newcomers are going to have a tough time earning nominations as well, Hyatt says.
Why? Because, in crowning Homeland this year, Emmy had to deny Mad Men, Breaking Bad, Boardwalk Empire and Game of Thrones, each of which was a solid critical darling with a rabid fan base. (That wasn't always the case with Emmy nominees. Remember Lost?)
What does that mean for 2013? Well, if you're an Emmy voter, you may decide that an existing show deserves some love it hasn't gotten yet, and let the newcomers wait their turn.
"You can argue that we have a golden age of drama going on right now," Hyatt tells me. "It's just going to be a challenging time for newcomers to break through."