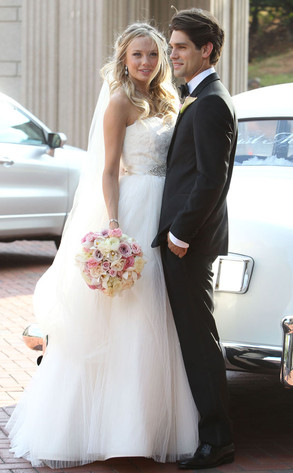 FameFlynet
Wonder what Miley Cyrus has to say?
The 19-year-old star was in Las Vegas over the weekend presenting for iHeart Radio, and while she was busy being twinsies with Gwen Stefani, her ex-BF Justin Gaston took a walk down the aisle.
On Saturday, 24-year-old Justin wed Melissa Ordway in a private ceremony at a church in Atlanta. Miley and her underwear model ex-BF dated for nine months when the starlet was only 16 years old, before she got back together with her other ex, Nick Jonas.