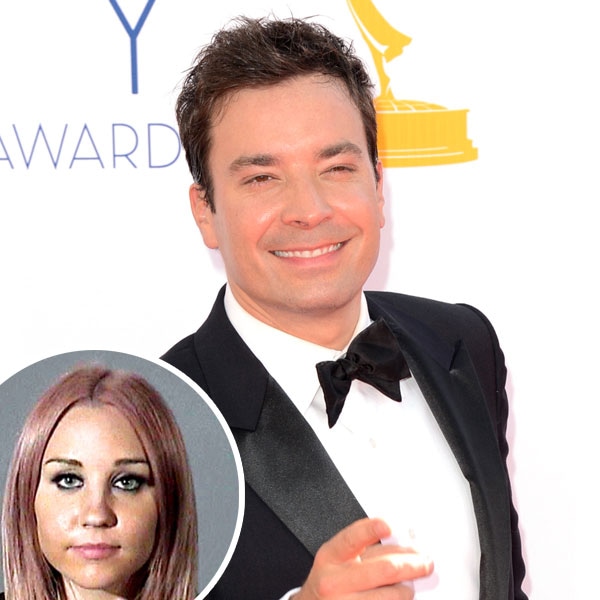 Jason Merritt/WireImage; Los Angeles Country Sherrif's Dept
It was only a matter of time.
Amanda Bynes has been making headlines lately because of her shenanigans behind the wheel, so it was only a matter of time before someone called her out on it.
That's where Jimmy Fallon (who was not hosting the Emmys) comes in. 
"I'm just happy to be alive, I just gotta be honest—Amanda Bynes gave me a ride over. I am just happy to be here," the late-night laughmeister joked to Ryan Seacrest on the Emmy red carpet tonight. 
Too soon? Nah.
Watch:
2012 Emmys: Jimmy Fallon
It didn't stop there: Fallon's next target was someone else who has been in the news, lately.
"To be honest, I didn't even have a ticket to the Emmy's tonight, but Clint Eastwood saved me a chair."
Touché.