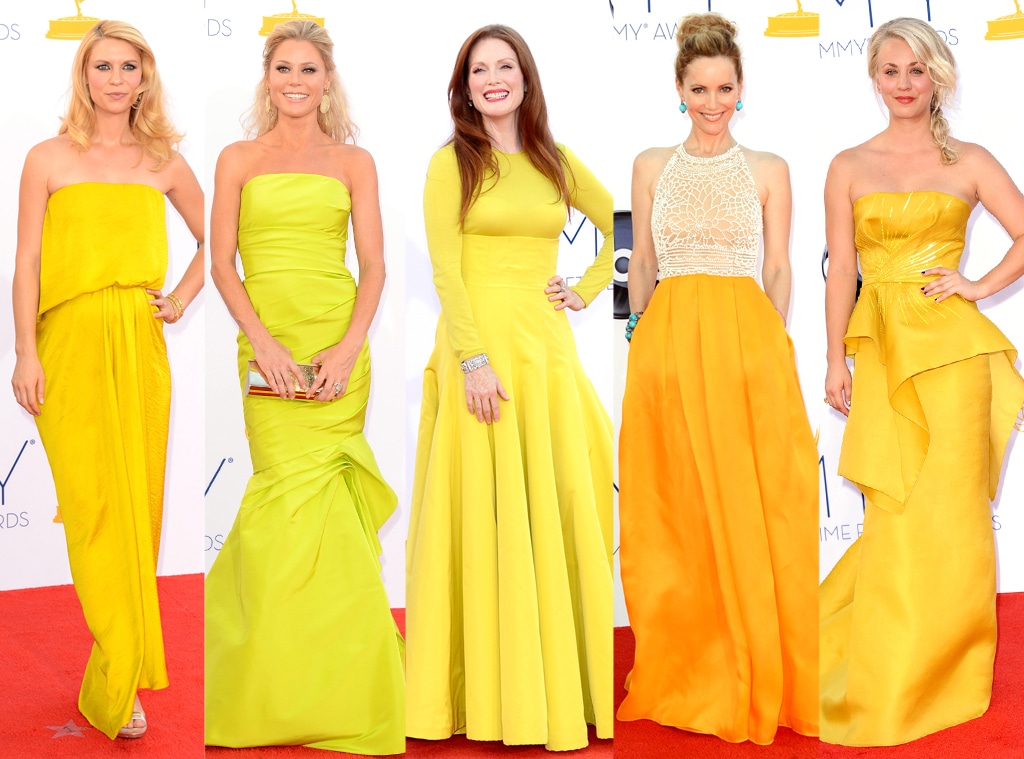 Getty Images; startraksphoto.com
It may have been a little hot for a picnic—but, for better or worse, the stars brought their sandwich condiments all the same.
Homeland's Claire Danes, Game Change star Julianne Moore and Julie Bowen, all nominees tonight, went for French's Mustard-yellow on the Emmy Awards red carpet.
It's a tough color to wear, but at least the actresses who opted to indulge all have that fair skin and red/blond hair that make yellow a fashionable possibility.
Moore laid it on the thickest in a sleek, long-sleeved Christian Dior dress, while Danes' Lanvin gown let the expectant star's arms catch the afternoon sun. Bowen went for a strapless mermaid look by Monique Lhuillier.
Leslie Mann, who joked about grooming hubby Judd Apatow so he'd be red-carpet ready, cut the mustard (honey mustard, in her case) with a separate-looking-but-attached white lace halter top.