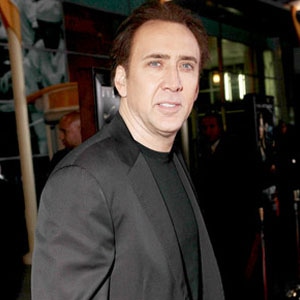 Todd Williamson/WireImage
Looking for some of Nic's National Treasure?
A former security guard for Nicolas Cage is reportedly suing the actor for $115,000, alleging that the 48-year-old actor fired him for no valid reason last year and then refused to pay him. That's former security guard Richard Brun's assertion, but Cage's rep is batting back the allegation in no uncertain terms.
Cage's rep tells E!: "The claim made is completely absurd and without any merit. Mr. Brun's employment was terminated for good cause. This frivolous action will be promptly dismissed and Mr. Cage will be vindicated in the courts."
—Additional reporting by Marcus Mulick