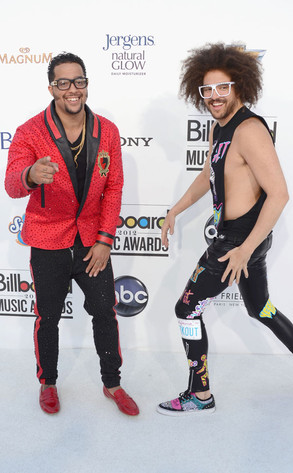 Frazer Harrison/Getty Images via ABC
The party rockers' party is coming to an end—at least for now.
LMFAO—aka the duo made up of Redfoo and SkyBlu—are going on indefinite hiatus, the group's label confirms to E! News.
The label also reveals that the two musicians are currently working on separate projects.