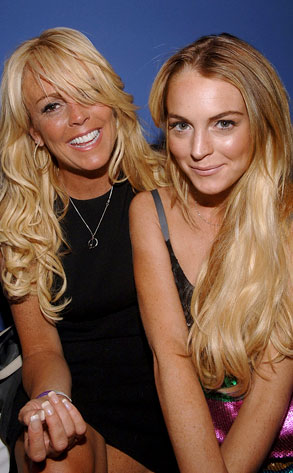 Jamie McCarthey/WireImage.com
Heard anything about Lindsay Lohan lately? Anything?
Mom Dina Lohan certainly has, and she's sounding off about her embattled daughter's seemingly never-ending barrage of police run-ins and headline-grabbing antics, which now includes accusations that LiLo swiped a bystander with her car Wednesday in New York and fled the scene.
"I'm certainly not making excuses for Lindsay's behavior," Dina told the New York Daily News Friday. "But she's a 26-year-old woman."