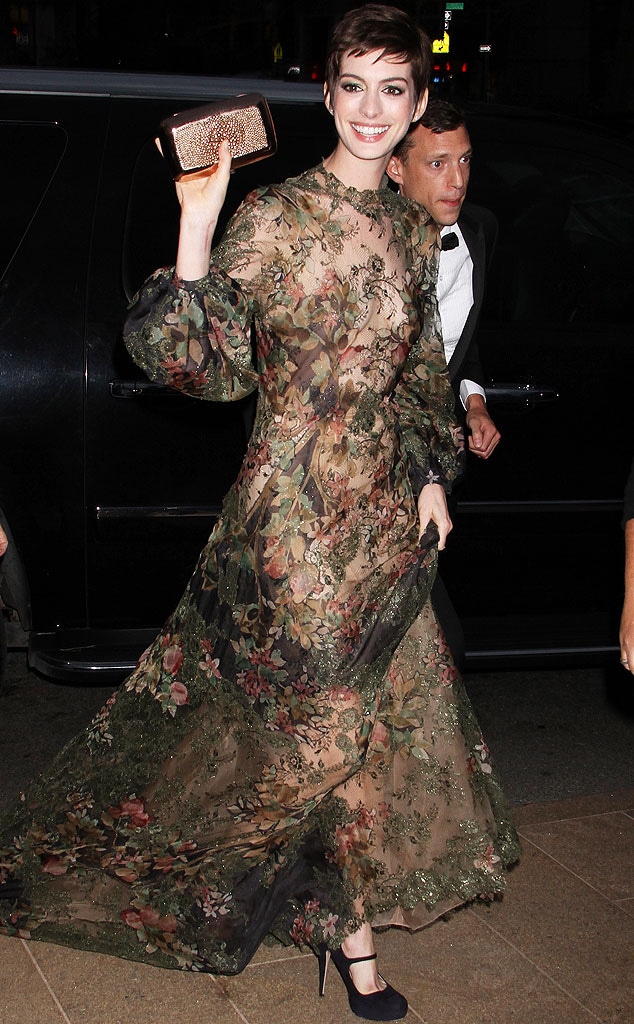 Dara Kushner/INFphoto.com
Anne Hathaway is keeping most of the details about her upcoming wedding to Adam Shulman under wraps, but we know one very important detail: She'll be walking down the aisle in a dress designed by Valentino Garavani himself.
The 80-year-old fashion legend, who was honored Thursday night at the New York City Ballet's fall gala, told E! News he "did the dress" for Anne's nuptials.
"She's a very good friend of mine," Valentino gushed. Like family? "Oh, yes. She's like my daughter!"
"She's sensational. She's fantastic," he added. "She's a girl that...She deserves what she has in this life. [That] means, she's already a great star. But she's going to be a great, great, great, great thousand times great star. She has all the qualities."
"And wait until you hear her voice," he told us, adorably reminding us that Les Misérables aka "her film with Hugh Jackman" comes out on Christmas Day. "She's amazing."
Anne's reps did not immediately respond for comment.
We have a feeling, though, that Valentino designed one heck of a dress for Anne's special day.