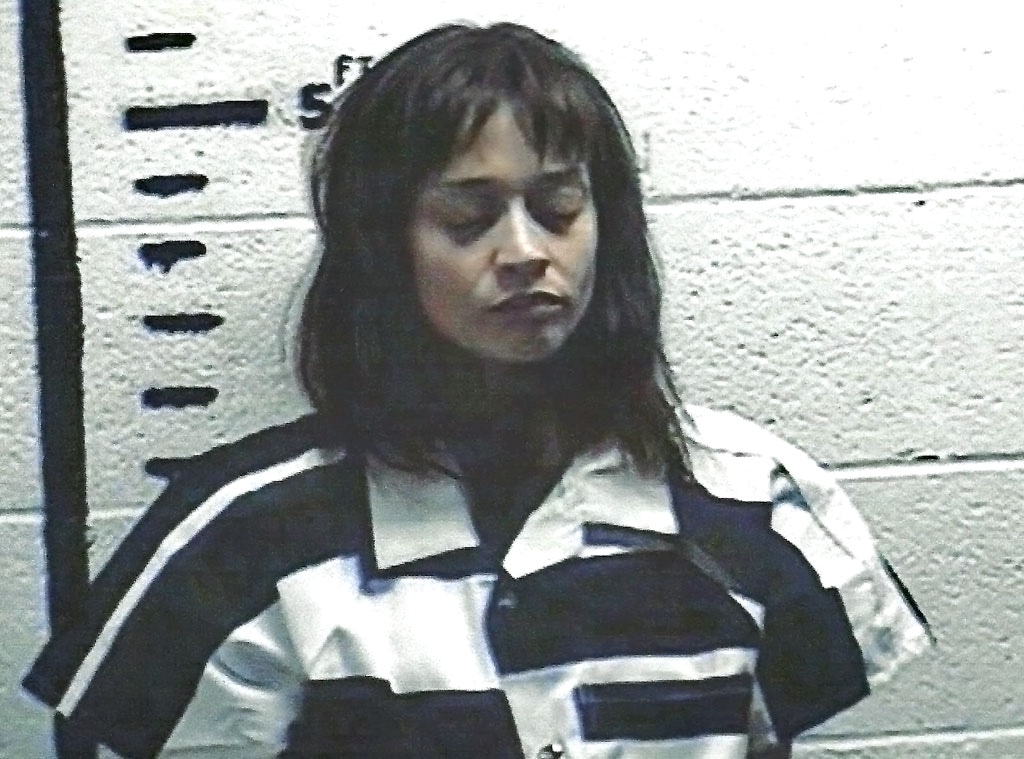 Hudspeth County Sheriff's Office
Criminal? Maybe.
Fiona Apple was arrested for hashish possession Wednesday at a border checkpoint in Sierra Blanca, Texas, E! News confirmed.
The singer-songwrter and professed pot afficionado was on her tour bus when the Border Patrol boarded with a drug-sniffing dog for a routine inspection. The pooch sussed out the marijuana and Apple was hauled in to the county jail.
She was immortalized in a very somber mug shot—the 35-year-old star kept her eyes closed and a serious expression no her face. Apple's oversized black-and-white outfit is actually a jail jumpsuit, according to Rusy Fleming, a spokesman for the Hudspeth County sheriff.
"Fiona Apple Maggart freely admitted that the controlled substances belonged to her," Fleming says.
After logging a night behind bars, Apple was sprung earlier Thursday on a $10,000 bond. Per Fleming, Apple had both a small amount of pot and hash on her. Marijuana possession would likely result in a misdemeanor charge, Fleming says, while hash possession is a more serious felony in Texas.
There was no immediate comment from Apple's publicist. However, her scheduled concert in Austin for Thursday night was indefinitely postponed due to her unexpected run-in with the Border Patrol.
Apple should have been wary of Sierra Blanca, which has a rep for being the celebrity pot bust capital of the U.S. Willie Nelson, Snoop Dogg, Armie Hammer and Paul Wall have all been arrested in the same, small West Texas town on marijuana charges.
Remind us not to mess with Texas.