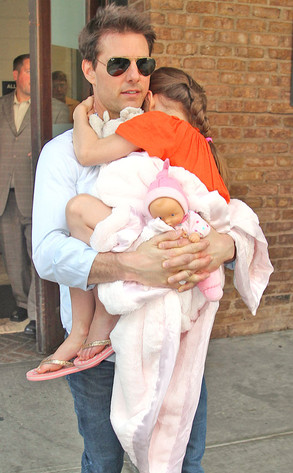 Turgeon / Steffman / Splash News
Seeing Suri seems to have become mission impossible for Tom Cruise these days.
Apparently, the star hasn't spent time with his adorable 6-year-old daughter in over a month—a sharp contrast to near-daily pics showing ex-wife Katie Holmes doting over Suri's every move.
In fact, the last time the Rock of Ages star was snapped with his li'l cutie was in late July when he took Suri to Disney World, where the two hit the beach and where the pint-size fashionista channeled her inner princess in a Little Mermaid getup.