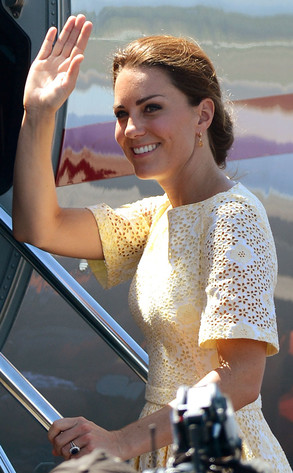 ILLIAM WEST/AFP/GettyImages
There's something rotten in the state of Denmark, all right. Starting with the noncompliance of its tabloid editors with the wishes of Kate Middleton and Prince William.
Despite the royal couple not only putting up, but winning, a legal fight against the French magazine that opened the floodgates of their privacy violation and published a slew of topless photos taken of the duchess while on vacation, other European magazines have followed dubious suit, seemingly defying whatever agreement previously existed between paparazzi and the royals and publishing the same shots.
While Irish and Italian publications wasted no time in getting the photos in their pages, the scandalous shots are moving further onto the continent, as today a Danish magazine announced that it, too, would be running the pictures.