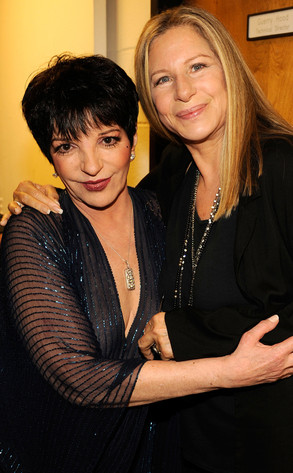 Kevin Mazur/WireImage
Nobody does it better than the divas who celebrated the life and work of Marvin Hamlisch tonight.
Barbra Streisand, Liza Minnelli and Aretha Franklin were among the performers who took the microphone at a memorial for the late composer at the 900-seat Juilliard School theater.
"He was one of my few constants," an emotional Minnelli, who sang "If You Really Knew Me" from the musical They're Playing My Song, told the crowd. "He was always there. He always was and always will be."