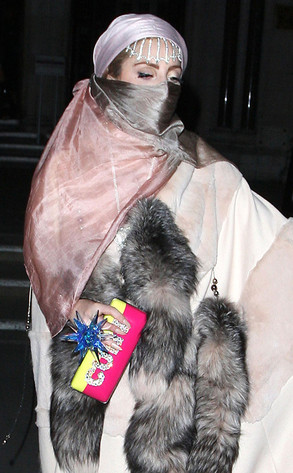 Optic Photos, PacificCoastNews.com
Blinged-out burqa? Check. Clutch bedazzled with an expletive? Check. The corpses of what appear to be four or so raccoons dangling as if in an attempt to one-up Daniel Boone's signature cap? Check, check, check and...check!
Throw it all together and what do you have? A Lady Gaga outfit that seemingly has the lofty goal of just about pissing off...well, everyone. All together now: "Oh, Gaga." (We assume you threw in an exasperated sigh and some head shaking for effect).