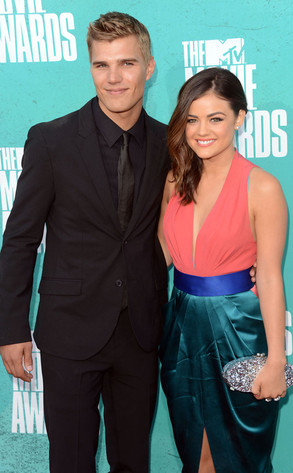 Jason Merritt/Getty Images
Ahh...there's nothing like love in the age of the Internet.
Just ask Lucy Hale, star of the ABC Family series Pretty Little Liars, and Chris Zylka, the actor best known for playing Flash Thompson in The Amazing Spider-Man. Zylka, 27, and Hale, 23, first hooked up last March and all seemed rosy despite juggling hectic careers: Aside from her TV show, she recently cinched a deal with Hollywood Records to record an album, while he landed a part on the FX hit American Horror Story.
But now the lovebirds have officially broken up—that's according to Zylka who dropped the bomb Sunday on Twitter in response to a fan who told him his "girlfriend is gorgeous."