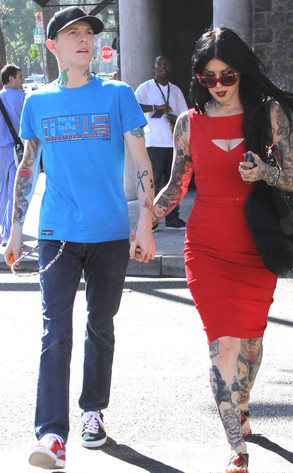 Splash News
We know DJ Deadmau5 adores his cat Professor Meowingtons, and now it looks like the Mau5 himself has welcomed another kitty to the litter: reality TV star and tattoo artist Kat Von D.
Cue the best couple moniker since Brangelina.
Kat and Mau5 were snapped grabbing coffee in West Hollywood Monday, looking happy as ever as they held hands on the street. Kat donned a fitted red dress that highlighted her cleavage, and the couple's many tattoos were on full display.