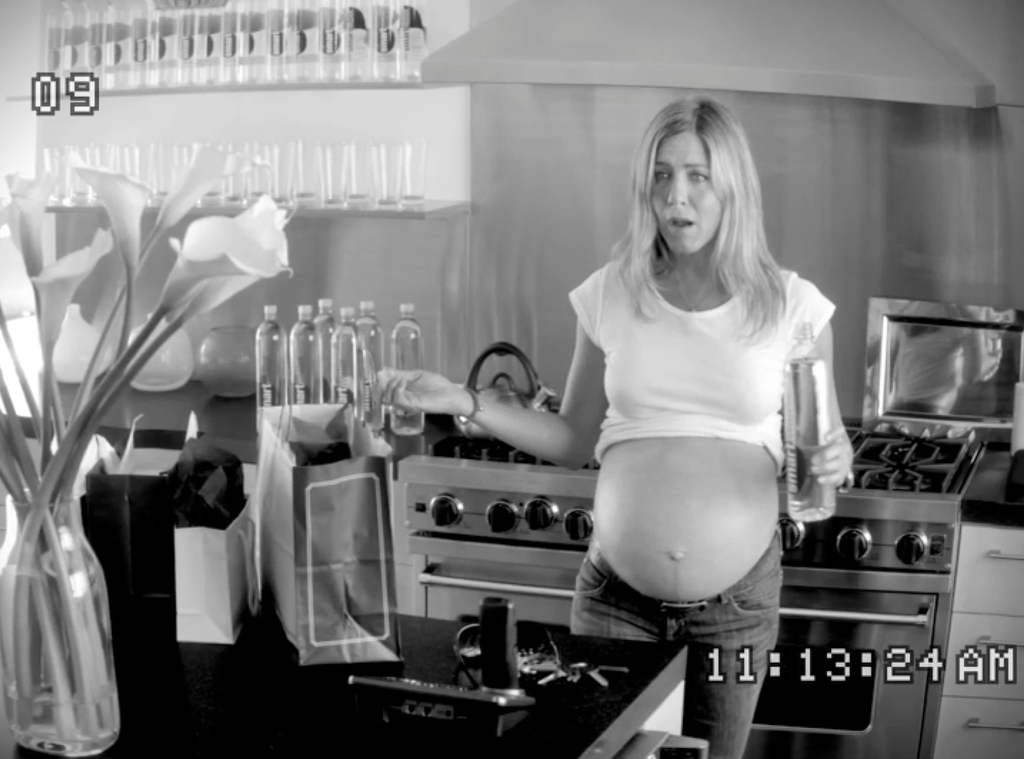 Smartwater
If you can't beat 'em, join 'em. And since it's more or less a given that nothing can stop the unfounded pregnancy rumors (or any rumors, for that matter) surrounding Jennifer Aniston, Justin Theroux's fiancée has gamely made the tabloids' dreams come true.
She's pregnant! With triplets! And calls herself Rachel! And her private home security tapes have leaked online! And...she has Jimmy Kimmel and an alien toddler for sons?
Yes, it's all a spoof for SmartWater. But it's a damn entertaining one.
In addition to wearing a fake baby bump in the new viral video, the 43-year-old is rude to the help, shows off her less-than-enthusiastic workout techniques and even inadvertently reveals that her much-coveted locks are nothing more than a wig.
Oh, and then there's the little matter of her supposedly having given birth to a certain floatie-wearing late-night host.
Now that's how you beat them to the punch(line). Nothing to be pashamed about here.