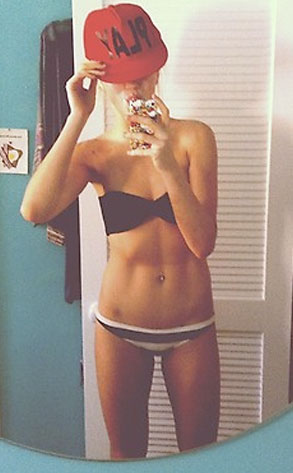 Instagram
Well, someone's all grown up. Almost.
Ireland Baldwin, the 16-year-old daughter of Alec Baldwin and ex-wife Kim Basinger, is quite the avid tweeter—and now, she has graduated into the celeb-favored world of bikini twitpics.
"I stoleeeee your snapback HA #minenow #lamemirrorpic #bahaha," she tweeted Sunday, obviously using some sort of indecipherable teenager code to keep her inside joke among friends, along with a photo of her in a black strapless bikini top and striped bottoms.