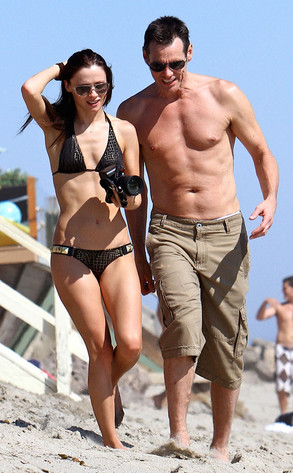 Splash News
Jim Carrey is enjoying the dawg days of summer.
The Mr. Popper's Penguins star was spotted on the beach in Malibu yesterday with a striking, bikini-clad brunette, the pair of them walking in the surf and snapping photos not far from one of Carrey's homes, which he put on the market in June for $13.5 million.
Do you think he's having second thoughts about letting go of such a prime location? It's a great spot to entertain...