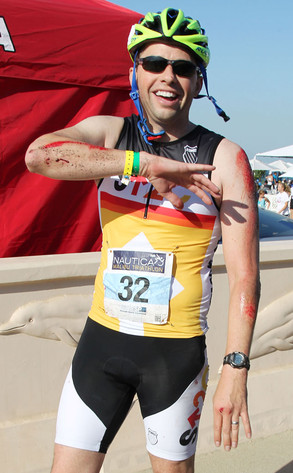 Splash News
Jon Cryer, why are you smiling?!
Not that we don't love when the Two and a Half Men star flashes his pearly whites, but we expected a bit more melancholy based on the look of the battle wound Cryer was sporting after competing in the 26th Annual Nautical Malibu Triathlon.
Unfortunately, Jon fell off his bike during the 18-mile ride and didn't finish the race. Luckily, Cryer was wearing his helmet, and although he looks pretty banged up, we're not surprised the thesp was a total trooper. He was tended to by medics on site and promised to return next year to finish the race.