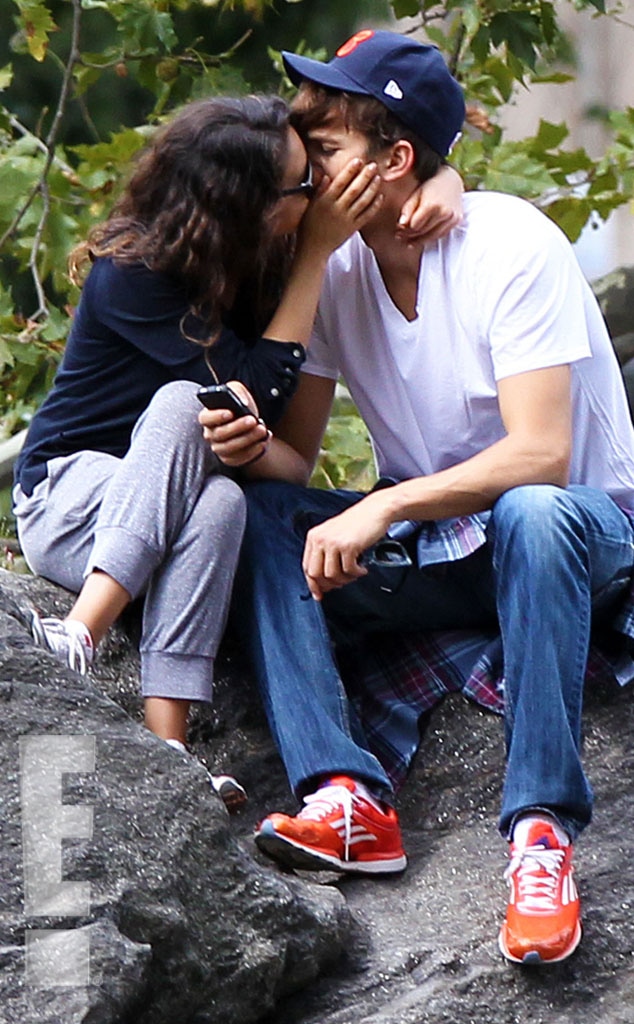 Tom Meinelt / Splash News
If and when Ashton Kutcher and Mila Kunis get around to actually announcing that they're a couple, we can't say anyone will really be too surprised.
After all, ever since the former That 70s Show costars were first rumored to be dating way back in April, the two have engaged in quite a bit of PDA, despite saying that they're just friends.
From smooching at wrap parties to holding hands as they boarded a plane in Bali to hitting up a Los Angeles Dodgers game together with Kunis' parents, there certainly seems to be enough proof that things are getting serious.
Still not convinced? (Yeah, right.)
Well, then look no further than these exclusive shots taken in New York City over the weekend.
Not only were Kutcher and Kunis spotted getting cozy and smiling as they strolled around the Big Apple, but they were also seen in Central Park doing a little puckering as well.
"Listen, [Ashton and I] hang out. We've known each other for 15 years," Kunis told British Elle's August issue. "We have mutual friends. We're comfortable with one another. That's it! There's no crazy love story, nothing more."
OK, then.