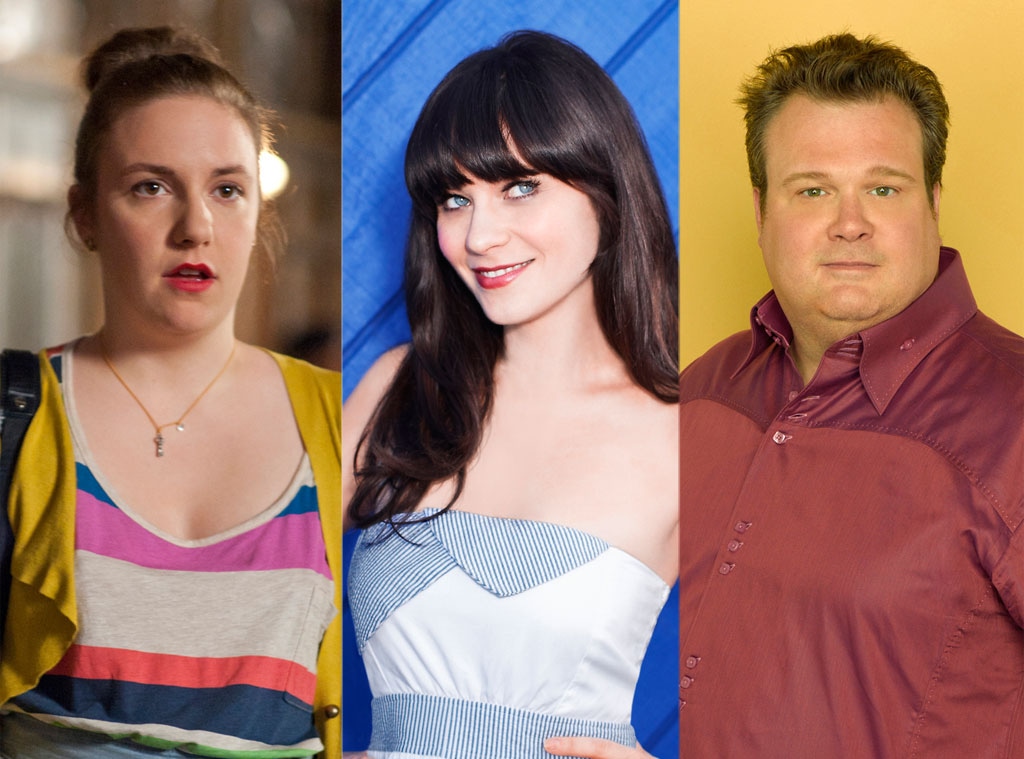 HBO, ABC, FOX
The golden rule of this year's Emmys? Trendsetter does not equal Emmy winner, y'all!
Despite New Girl, Girls and Veep holding some serious heat this year, proving that female-driven comedy is a serious force to be reckoned with, and launching a gazillion girl-powered shows (The Mindy Project, Ben and Kate, and How to Live With Your Parents the Rest of Your Life, etc), this year's big winner is probably going to be a certain family you already know very well.
We are breaking down our Emmy predictions all this week, leading up to the big day on Sunday, and up first? Outstanding Comedy Series.
SHOULD WIN: Girls, Girls, Girls! In fact, Girls—and Lena Dunham, who created, directed, wrote, produced and starred in this HBO comedy series (at only 26!)—should just be given every single Emmy award this year. Special effects? Sure! Reality competition? Why not! Is there an award for catering? Give 'em that, too! And yes, of course Girls should be a slam-dunk for Best Comedy, given that Dunham's unique (and hilarious) comedic voice made Girls the most talked-about (and critically lauded) breakout comedy of the past year. The problem? This Judd Apatow series is probably too edgy and controversial (single ladies having casual sex? My stars!) for the traditional  Emmy voter. Not to mention, the majority of Emmy voters are middle-aged men who might take a while (if ever) to warm up to this kind of female-driven. Ditto New Girl. Phooey.
WILL WIN: Modern Family. We know, we know. You don't even know what this tiny little obscure show is, right? Well, let us school you: Modern Family is a megahit comedy on ABC that has won every single year it has been eligible. It's funny. It's uber-mainstream. The cast is perfect (and worth a pretty penny, as evidenced by the recent salary scuffle). And this show is right up the Emmy voters' alley. Modern Family won Outstanding Comedy the past two years, in 2010 and 2011, and it is the surest bet of the night, with nearly every single expert/critic out there predicting a threepeat.
Check back all this week for more Emmy predictions and look crazy smart at your Emmy viewing party! (Or get ridiculed along with us…We do love company!)