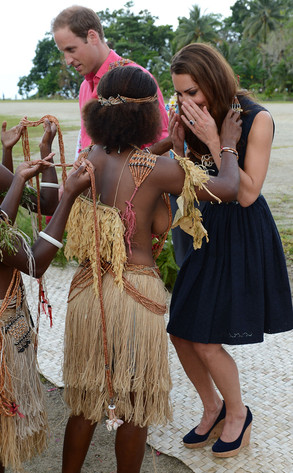 James Whatling / Corbis/Splash
Oh, the irony!
In the wake of all the drama since topless photos of Kate Middleton were published, the Duchess of Cambridge found herself over the weekend in the presence of a woman who was, well, you know.
Yep. As she and husband Prince William arrived in the Solomon Islands on Sunday as part of their ongoing Diamond Jubilee tour to the South Pacific, the two were greeted and given necklaces by locals wearing very little above the waistline.