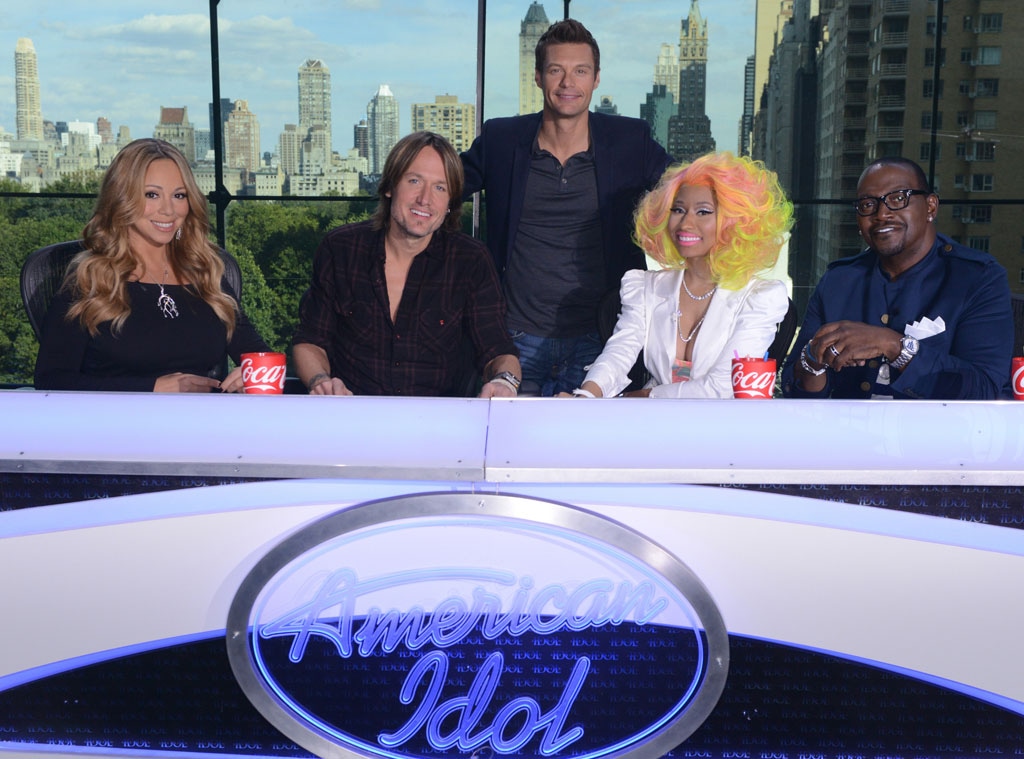 Michael Becker / FOX
Feast your eyes on what you will soon see on your small screen.
Just this morning, American Idol fans were introduced to their new judging panel, and shortly after, Ryan Seacrest shared the first official photo (and seats) for Mariah Carey, Keith Urban, Nicki Minaj and Randy Jackson.
"After some musical chairs, here's how the new American Idol judges will be seated," Seacrest wrote on his Facebook.
The four judges and Ryan made an appearance in New York today to kick off auditions for season 12.
Seacrest tweeted earlier, "It's official, your new #IdolJudges are @MariahCarey, @NickiMinaj, @KeithUrban & @Yo_RandyJackson! http://instagr.am/p/Po5T3JFWf1/." He then added, "Everyone gave a heartfelt toast about being on the show after we ate last night. Cant wait to see the first contestants today. #IdolJudges."
Are you excited with the new line-up?! Let us know in the comments!