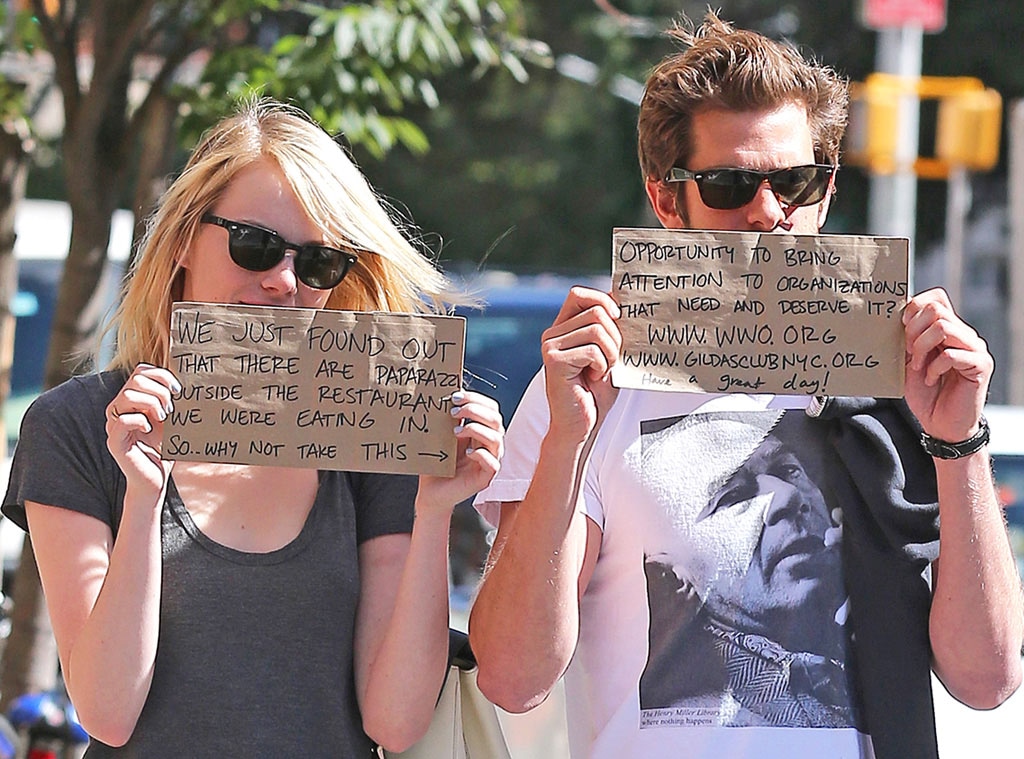 PacificCoastNews.com
Well, that's one way to make the best out of a bad paparazzi situation.
Emma Stone and Andrew Garfield came up with a clever way to spread the word about two charities they support when they realized paparazzi were lurking outside the New York City restaurant where they were lunching Saturday, waiting to get the perfect shot.
Rather than run for cover, the Amazing Spider-Man stars walked out holding cardboard signs in front of their faces that read, "We just found out that there were paparazzi outside the restaurant we were eating in. So…Why not take this opportunity to bring attention to organizations that need and deserve it: www.wwo.org and gildasclubnyc.org. Have a good day!"
The Worldwide Orphans Foundation helps orphans become "independent, productive members of their communities and the world," according to its site, and Gilda's Club NYC is a support network for cancer sufferers, named after late comedian Gilda Radner, who died from ovarian cancer in 1989.
Talk about using your fame for good.