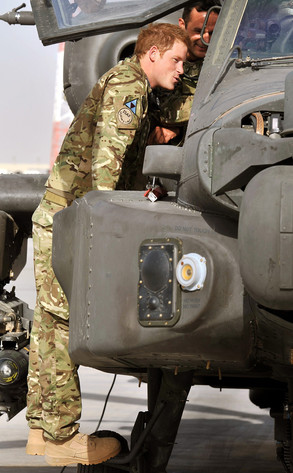 John Stillwell - Pool/Getty Images
OK, maybe Kate Middleton isn't having the toughest day among the royals.
Prince Harry is safe and sound in Afghanistan after an attack on an airstrip adjacent to Camp Bastion, the base where he is stationed while flying helicopter combat missions with the British Army.
Sadly, two U.S. Marines from neighboring Camp Leatherneck were reportedly killed in the attack, which started with Taliban fighters lobbing mortar shells and firing rockets at the British and American bases.