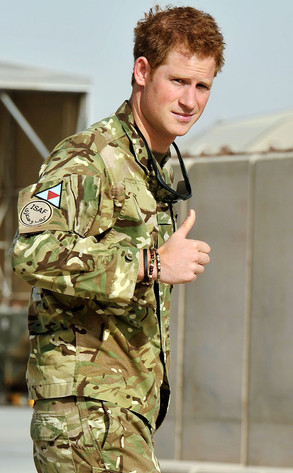 John Stillwell - Pool/Getty Images
Minus a couple minutes in the shower, perhaps, we doubt Prince Harry will be spending much time today in his birthday suit.
Instead, the rowdy yet dependably brave royal will probably mark the big 2-8 at Camp Bastion, the base where his British Army unit is currently stationed in Afghanistan. Knowing the cheeky redhead, however, we imagine he and his mates will try to carve out time for a makeshift celebration, if possible.
Then again...and maybe he'll welcome the lack of crazy-party expectations that surely would have shadowed him were he spending his birthday in London.