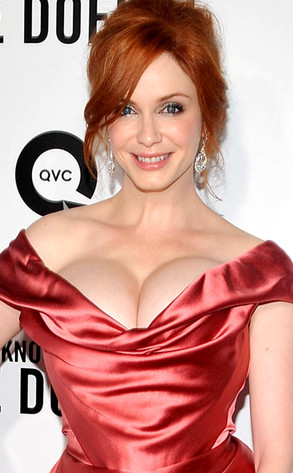 Stephen Lovekin/Getty Images for The Weinstein Company
Christina Hendricks is definitely hoping the third time will be a charm at the Emmys this year. After all, the Mad Men actress brought her sexy self to the awards as a nominee in 2010 and 2011 only to come home empty-handed both times.
We all know, however, that in the world of fashion, it's not whether you win or lose--it's what you wear. Never one to disappoint, Christina always sweeps us off our feet with her eye-catching ensembles.
So, in anticipation of what will undoubtedly be a smokin' hot reveal on Sunday (yes, Emmys are this Sunday), let's take a look back at her top 10 red carpet looks.
Our only advice: Slow down 'cause there are some seriously sexy curves ahead.