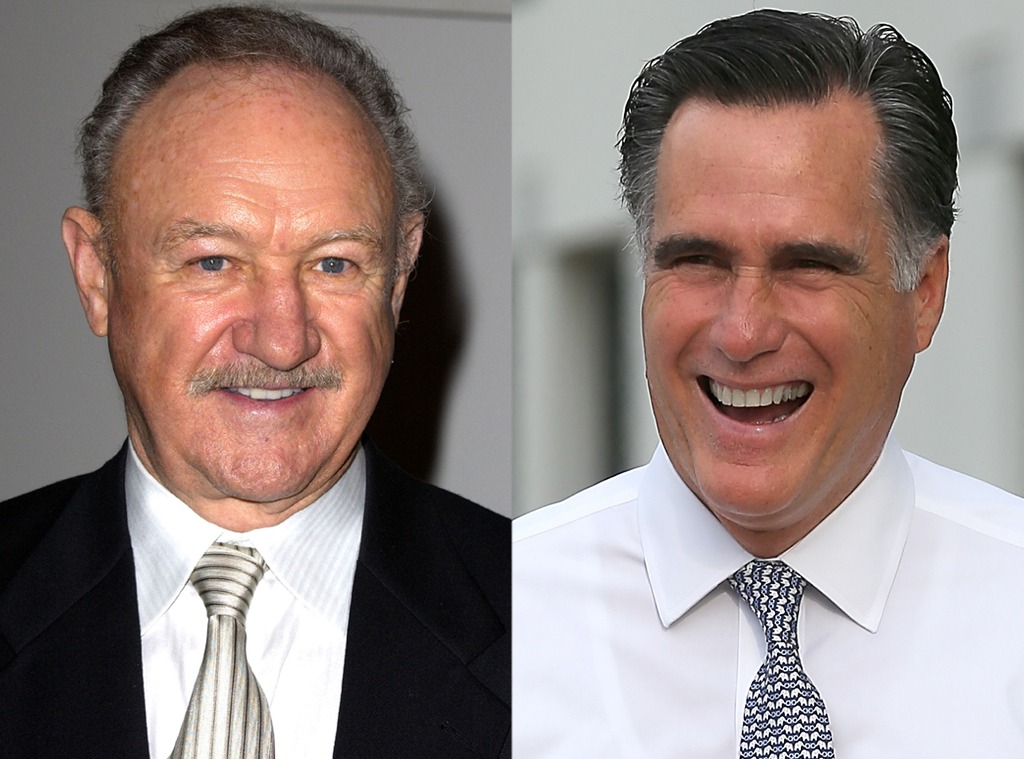 Steve Granitz/WireImage; Win McNamee/Getty Images
Mitt Romney has found the perfect big-screen dopplegänger. And it's not Clint Eastwood.
Appearing on ABC's Live! With Kelly and Michael, the Republican presidential candidate was asked what Hollywood star he'd most like to see portray him in a movie.  His reply?
Gene Hackman!
While Romney confessed the screen legend is his "favorite actor," alas, Hackman's firmly ensconced in retirement following his swan song, 2004's Welcome to Mooseport and has no plans to make a comeback. Not to mention the fact the two-time Oscar winner is now 82, a generation older than the 65-year-old former governor (who—all due respect to Gene—has a full mop of hair).
Hackman's other memorable films include The French Connection, The Conversation, Superman I & II, Crimson Tide, No Way Out, Enemy of the State and The Royal Tenenbaums.