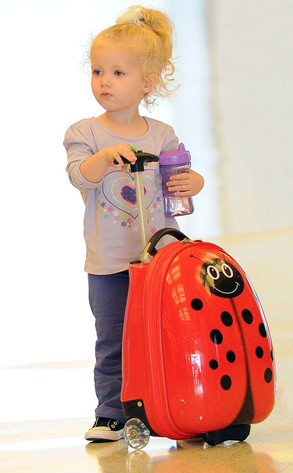 Doug Meszler / Splash News
As if having Owen Wilson's son and Vince Vaughn's daughter kill us with cuteness earlier this week wasn't enough, along comes another star's toddler to make us all emit a collective "awww."
Spotted at JFK airport with her mommy on Thursday, it was pretty obvious this 2-year-old was about to turn the friendly skies into the downright adorable skies.
So, who are we simply enchanted by here?