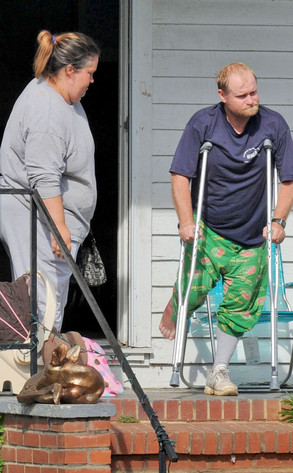 Jason Winslow / Splash News
Reality star Sugar Bear has gotten himself another boo-boo...and not of the adorable variety like daughter Alana Thompson!
Here Comes Honey Boo Boo's family patriarch Mike "Sugar Bear" Thompson is on crutches after injuring his foot in a "mud-boggin'" accident. "We wish him a speedy recovery," a TLC rep tells E! News.
So what is mud-boggin', you ask?