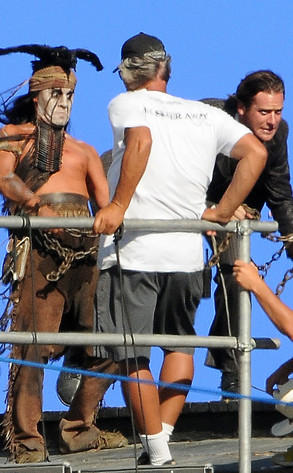 RIOS / XPOSUREPHOTOS.COM
They're gonna need a silver bullet to get 'em out of this one.
E! News has an exclusive photo from the set of The Lone Ranger, and by the looks of things, Armie Hammer and Johnny Depp, playing our titular hero and his Native American companion respectively, find themselves having a hair-raising time as the latter is chained to the top of a train!
Talk about a balancing act.