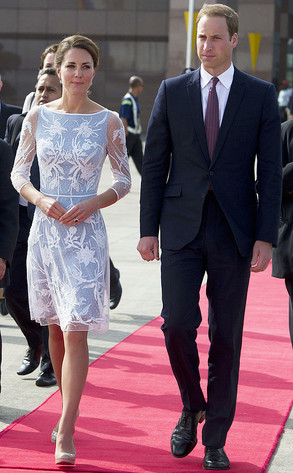 Press Association via AP Images
And here Kate Middleton and Prince William probably thought the biggest scandal they'd encounter during their Diamond Jubilee tour of the South Pacific was bumpwatch.
Instead, the royal couple have been forced to put on their game faces and continue making the rounds while the tabloid world goes into meltdown over a French tabloid's publication of topless photos of the sunbathing duchess, taken during a pretour private vacation in Provence.
While the royal family has already rightly called out the magazine for the "grotesque" violation of privacy, Closer's editor has spoken out, defending their decision to run the scandalous shots.