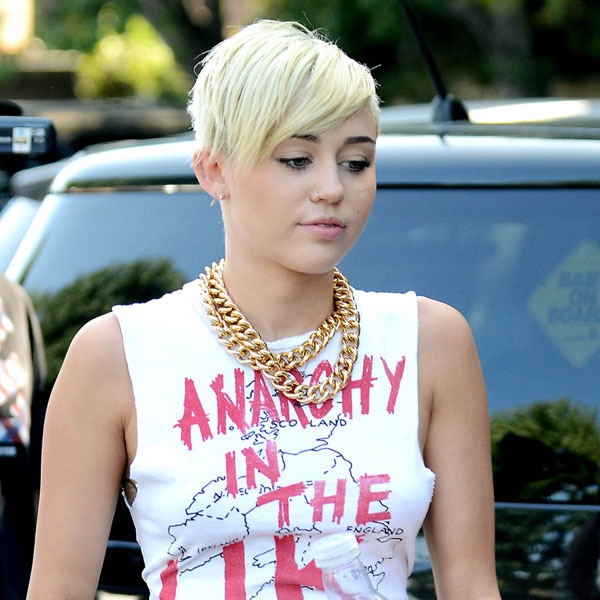 Dharma/INFphoto
Deep thoughts by Jack Handey Miley Cyrus.
The 19-year-old starlet was clearly in the mood to share what was on her mind yesterday by way of some rather cryptic tweets.
However, Cyrus left many wondering if she was referring to her relationship with fiancé Liam Hemsworth.
"Ever feel like you want just.... something more. not sure what exactly... passion perhaps?" she wrote in her initial tweet.
Cyrus followed that up by typing, "Sometimes i feel like i love everyone more than they love me. hatttte that feeling."
She then added, "Thought of the day: maybe it's not that they love you less, they just love you the most they are capable of loving."
Later though, after perhaps sensing herself that folks might assume these feelings had something to do with Hemsworth, Cyrus clarified by tweeting, "No there is not trouble in paradise.... just thoughts" and revealed she was "having some quality fiancé time. just what I needed."
Phew. You had us worried there for a sec, Miley!