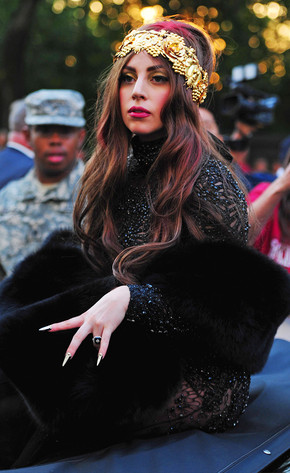 TK/Splash
The newly brunette Lady Gaga threw an important event today, livestreaming her fragrance launch for Fame so all her little monsters could be there with her.
Oh, yeah: She also got a new tattoo on the back of her head—in front of everyone.
"i've arrived to the Guggenheim! live stream of FAME launch event begins in 15 minutes exclusively at http://littlemonsters.com/famelaunch ," she tweeted earlier today.