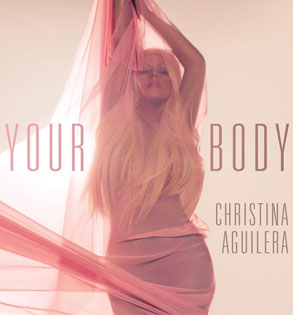 Photo by Enrique Badulescu / Art Partner
Christy Aguilera has cleaned up since her "Dirrty" days, but she's still every bit as sexy!
The 31-year-old Voice coach tweeted the artwork for "Your Body," her forthcoming new single. In the ethereal shot, Christina poses nude, draped only in a sheer, pink fabric. Her arms are outstretched over her head, making the shot seem like an R-rated recreation of 1999's "Genie in a Bottle."
"Can't wait for you to hear [my new single]," she wrote. "Friday it comes out."