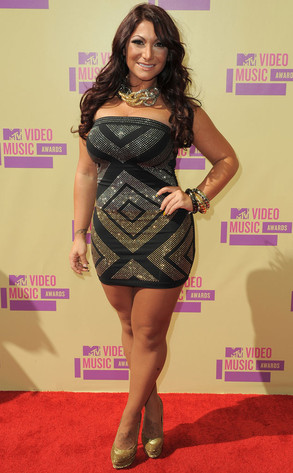 Jordan Strauss/Invision/AP
If you ask the state of New Jersey, this self-proclaimed "walking holiday" can take a long walk.
Deena Cortese has been banned from a Seaside Heights, N.J., restaurant for two years as a result of the Jersey Shore star's boozy behavior that got her collared on a misdemeanor disorderly conduct charge three months ago.
The state's Division of Alcoholic Beverage Control announced a settlement following a probe of the June 10 incident, in which the 25-year-old Cortese partied way too hard at the Spicy Cantina & Mexican Grille—highlights included her walking on the bar, falling down and standing on patrons' tables and, for the grand finale, dancing outside in traffic.
Good times.