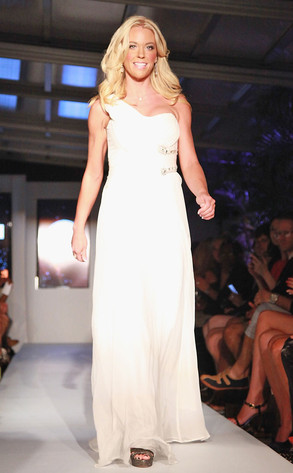 Taylor Hill/Getty Images
We know Kate Gosselin as a mom, but she's a model now, too.
Wednesday night, the 37-year-old mother of eight walked the runway at Derek Warburton's Real Fashion, Real Runway show as part of New York's Mercedes-Benz Fashion Week.
Stunning in a one-shoulder white dress, Kate looked toned, tanned and confident as she did her thing on the catwalk.