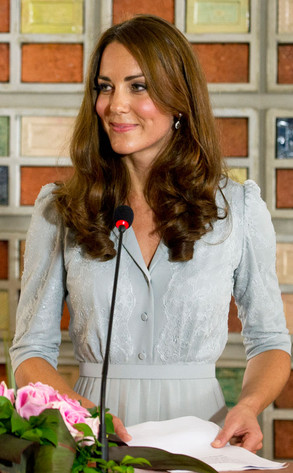 Arthur Edwards - Pool/Getty Images
It may have been her first speech abroad, but Kate Middleton came off like an old pro.
During her and Prince William's visit to Hospis Malaysia in Kuala Lumpur, the Duchess of Cambridge took a moment to share a few words.
"William and I are hugely excited to be in Malaysia—this, our first-ever visit—and are absolutely delighted to have been invited to join you all here," Kate said as she stood at a podium outside the facility. "I have learned that delivering the best possible palliative care to children is vital. Providing children and their families with a place of support, care and enhancement at a time of great need is simply life-changing."