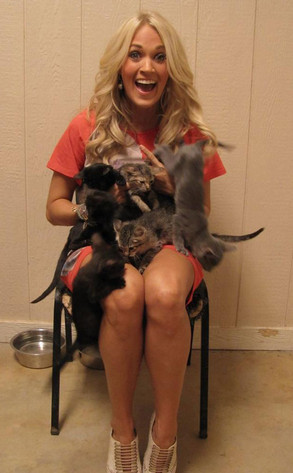 Twitter
Does Carrie Underwood look purrfect or what?!
The country crooner hung out with some adorable furry friends today, which, judging by that smile, might have just become her new best friends.
"Hanging out at the Checotah animal shelter! Anyone want a kitten? I think we have a few!!! Ha ha," she tweeted.