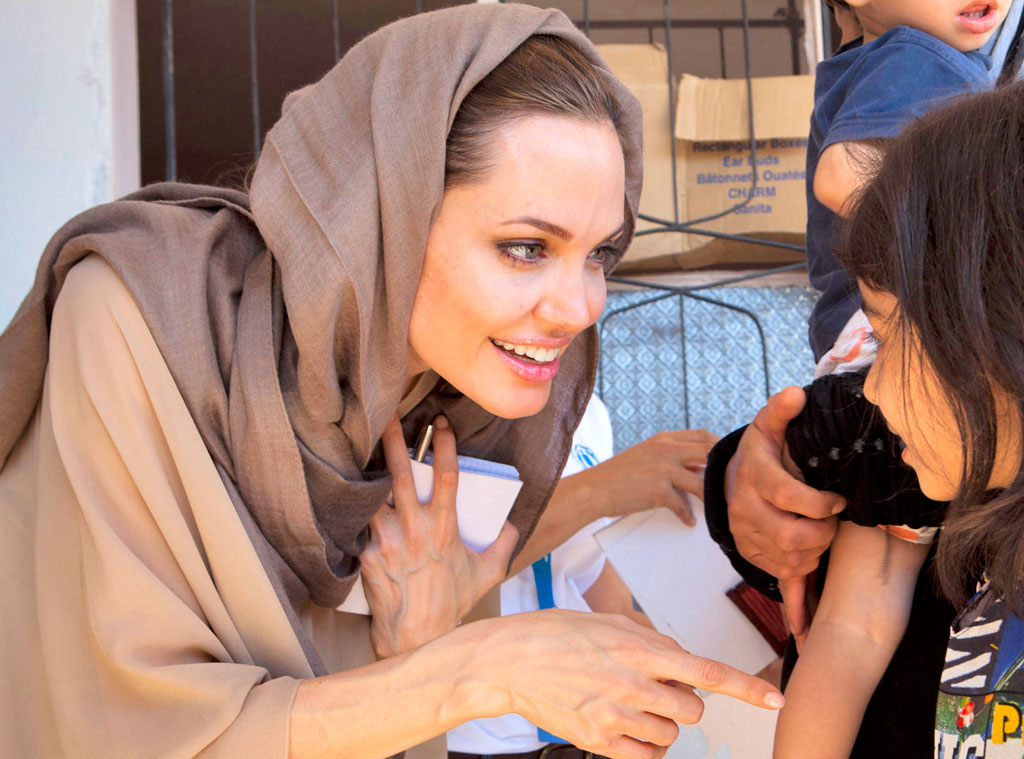 J Tanner/UNHCR via Getty Images
For the second time in as many days, Angelina Jolie made her way to a refugee camp.
The actress, a special envoy for the U.N. High Commissioner for Refugees (UNHCR), followed up her visit with Syrian refugees in Jordan by meeting with more displaced residents of the war-torn country in Beirut, Lebanon on Wednesday.
Jolie was joined by UNHCR chief Antonio Guterres at the camp located in the Bekaa Valley, where the two spoke with some of the nearly 70,000 registered refugees in Lebanon.
"I know the Lebanese people themselves are dealing with their own problems, their own economy, so it is all the more meaningful that they are so generous and kind and I hope the world acknowledges that," Jolie said during a press conference earlier today.
Over the last 10 years, Brad Pitt's other half has traveled to various refugee camps around the world on behalf of the UNHCR.
Keep up the good work, Angie!