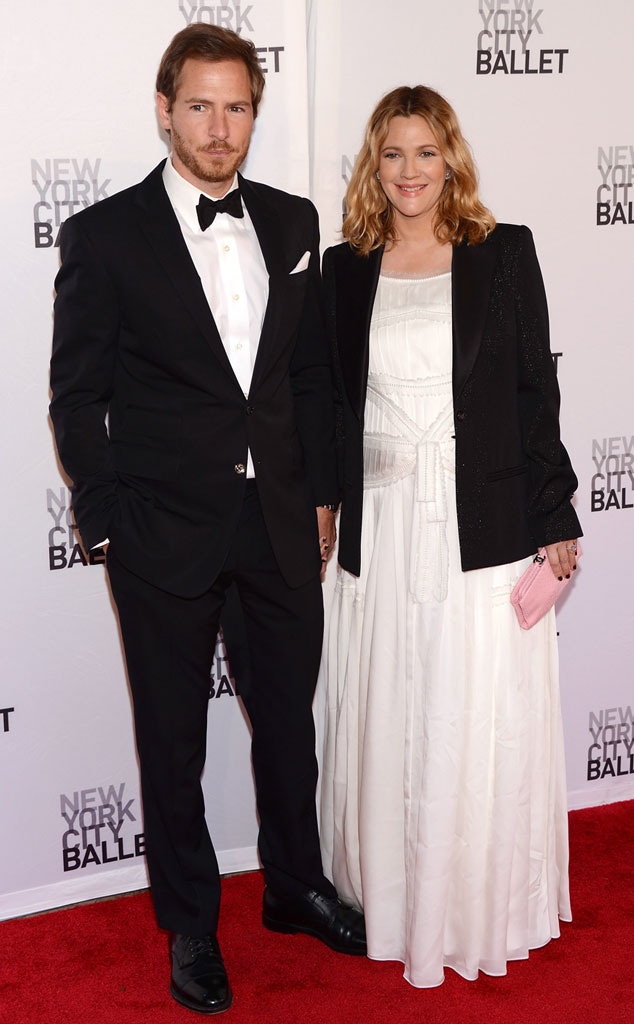 Stephen Lovekin/Getty Images
There's a new angel in Drew Barrymore's life.
The actress and husband Will Kopelman welcomed a baby girl, Olive Barrymore Kopelman, last Wednesday. The couple released a statement saying their firstborn is "healthy, happy and welcomed by the whole family."
That name sound familiar? It should. Barrymore voiced the character of Olive in a 1999 TV special Olive, the Other Reindeer. Back in 1995, however, she told Rolling Stone she wanted to have a daughter named Ruby Daffodil someday. (At the time, she was dating Hole musician Eric Erlandson.)
Olive was a great choice though, don't you think?
Barrymore and Kopelman tied the knot June 2 at her Montecito, Calif., home and honeymooned in Big Sur.
Just a few weeks ago, Barrymore, 37, was practicing yoga and bumpin' around town in anticipation of her Olive's arrival.
The Charlie's Angels star said on the Tonight Show earlier this year—before the world knew she was pregnant—that she definitely wanted to start a family with Kopelman.
"We'll start with one," she said. "See how it goes and if we could be so blessed...that would be wonderful."
So far, so good!
(Originally published Oct. 1, 2012, at 11:04 a.m. PT)