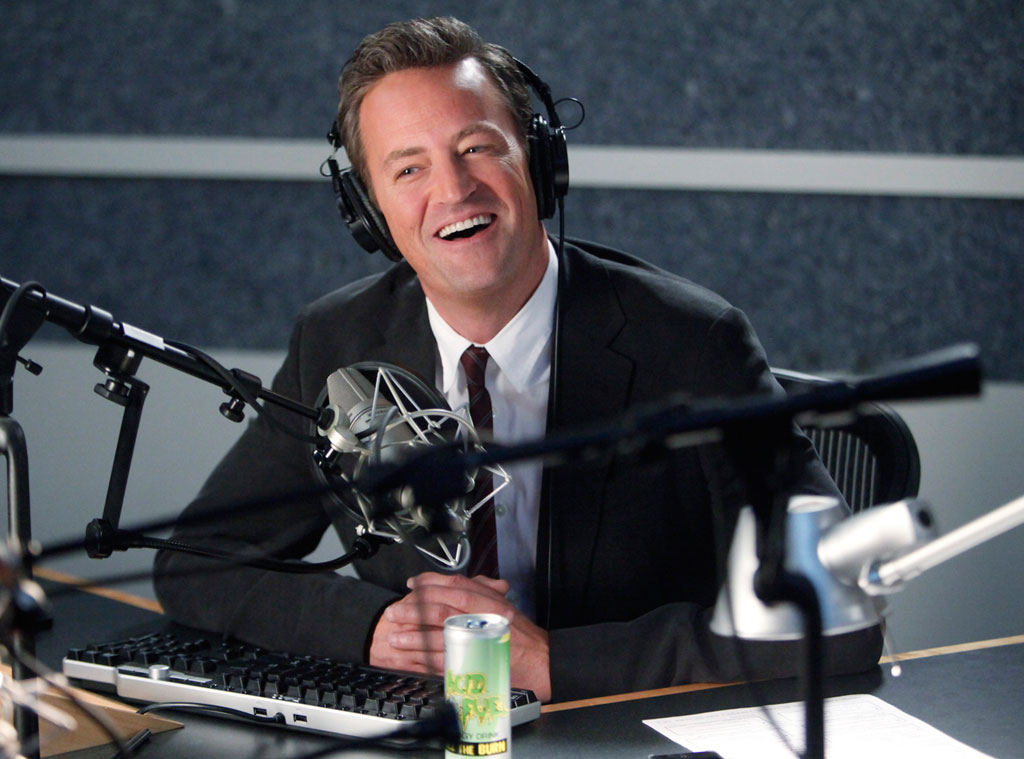 Jordin Althaus/NBC
He's ba-aack!
While Go On made its unofficial debut after the Olympics this summer, pulling in healthy ratings in the process, Matthew Perry's TV comeback officially kicks off tonight, as his new NBC comedy debuts in its regular time slot.
We chatted with the beloved Friends star and the show's executive producer Scott Silveri about Go On, which centers on a therapy group and how they find a way to bring the funny with some dark subject matter. Plus, Perry tells us why viewers shouldn't expect references to Friends anytime soon.
Related:
Matthew Perry Dishes on "Go On"
While Go On has a much sadder premise than anything Perry has done before—his character is forced to go to counseling after the tragic death of his wife— the actor says it still has some resemblance to the formula that made Friends such a hit.
"I mean, the Friends thing worked so well as a family of sorts. Family with a lower-case f. I think any great show is going to be that and I think that's what we aspire to be," he explains. "It's easy to say, but it happens to be true. The NBC comedies are the gold standard, and we are really excited to be among them now. 30 Rock, The Office, Parks and Rec, Community…they're great shows and I really enjoy them."
Perry highlights those shows, as well as HBO's Girls, as reasons why he thinks Go On will succeed. "There are a lot of different kinds of comedy right now. You have your four-camera stuff. You have your grittier stuff. That's why I'm confident there is room for a show like ours where you need tone. People don't put shows in boxes as much as they used to. We aspire to be a little different in tone and unique, and I'm hoping that people embrace that."
While the subject matter may sound a bit dark, Silveri assures us that there will be "lots of light" on the NBC comedy. "It's about a guy who suffers a loss and in putting his life together becomes a better man for it and finds these people to help him," he says. "It's about his connections to the group. It's about his deepening the more surface connections he has with people at work and stuff. It's about becoming a better person and pulling up the people around him. It's about getting better and moving on. So it's hardly the bummer of the week thing."
A friendly word of advice for Friends fans: Don't tune into Go On expecting some references to the Central Perk or Chandler Bing. At least not right away.  "I think especially at the beginning that would be awfully confusing, when you're trying to establish new characters and people like that," Perry says. "You never know in the future."
Go On airs tonight at 9 p.m. on NBC.