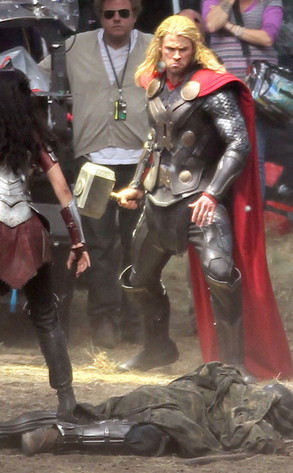 Paul Hennessy/Splash News
Thor 2: The Dark World is now rolling.
The first photos have surfaced from the set of the highly anticipated sequel to Marvel's 2011 Thor, which started principal photography yesterday.
And by the looks of the sneak peeks, Thor and his comrades would appear to have gone all Game of Thrones on us given the heavy medieval-fantasy elements running through an action-packed sequence cast and crew decided to tackle first.