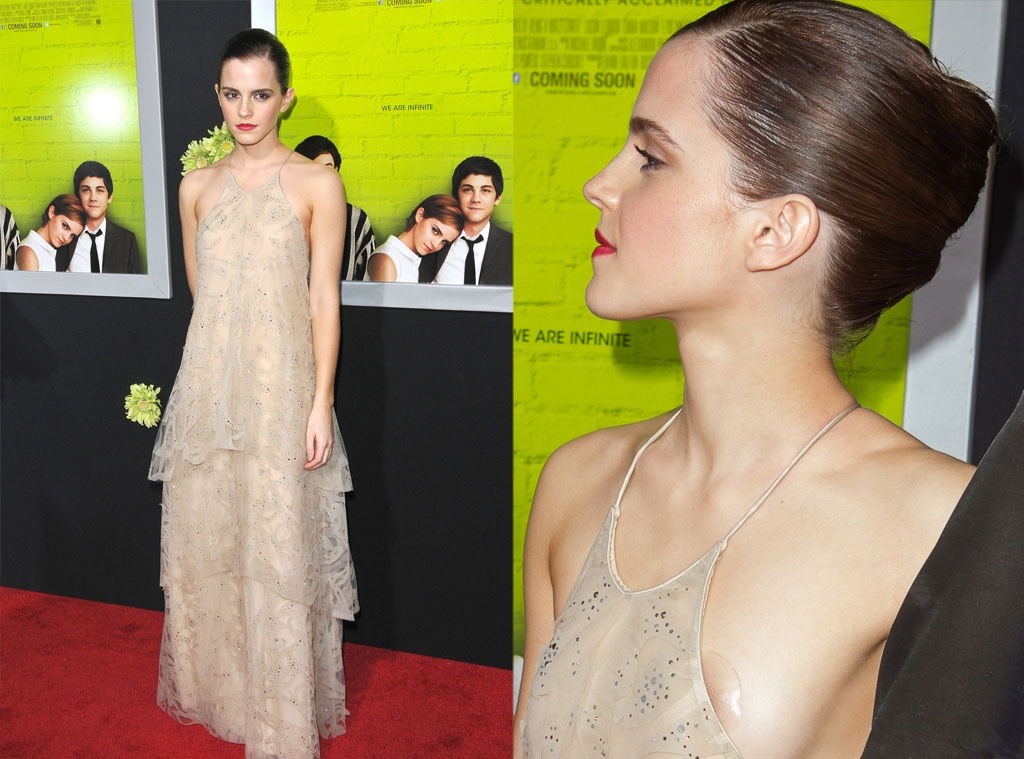 London Ent/Splash News; Tony DiMaio/startraksphoto.com
Another day, another chance for a Hollywood actress to have a nip slip!
Behold Emma Watson and her side boob at the L.A. premiere of her latest film, The Perks of Being a Wallflower.
The side of breast came with a big tiered slice of Giorgio Armani gown cake, bright red lips and a sleek bun.
There's nothing quite as blush-inducing as one's décolletage traipsing out of the confines of an outfit for a chance at paparazzi glory. Luckily, Emma was clever enough to anticipate her breasts' leap to stardom and a nipple daisy saved her reveal.
If only there was some way to prevent wardrobe malfunctions—some magic potion or secret spell you could cast on innocent actresses to prevent any future mortifications—where's a Hogwarts witch when you need one?
Oh, right…