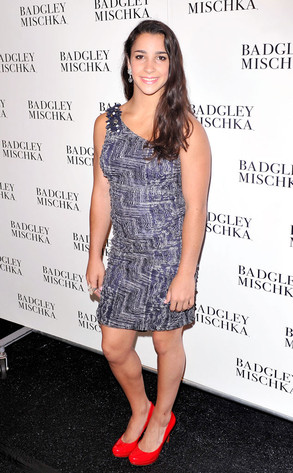 Stephen Lovekin/Getty Images
This budding fashionista is a perfect-10 trouper.
Just a day after suffering a knee injury following a nasty fall from the uneven bars at a gymnastics tour in California, Olympic gold medalist Aly Raisman put on her game face and swung by New York Fashion Week Tuesday.
So how's the sturdy champ holding up?