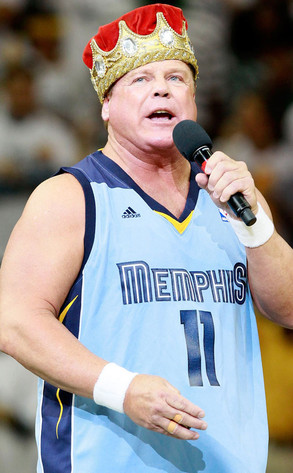 Kevin C. Cox/Getty Images
WWE announcer Jerry Lawler suffered a heart attack and collapsed midway through calling a match on Monday night's live telecast of Monday Night Raw in Montreal.
Per the Los Angeles Times, the 62-year-old former pro wrestler was providing commentary when his heart suddenly stopped beating and he slumped over at his ringside table.
An emergency medical team responded immediately and began CPR before moving him backstage on a stretcher. He was later taken to a nearby hospital, where he remains in serious condition.